The June 2023 issue of Future's magazine for PC enthusiasts is published today, and I've contributed four pieces to the magazine, two of which adorn the cover.
In addition to my regular two-page Doctor (Q&A) column, I've written an eight-page feature on building your own media server, plus a pair of four-page tutorials. The first reveals how to craft the ultimate rescue disk using a combination of a flash USB drive, Ventoy and a collection of ISO files spanning Windows rescue and installation media, Linux Live CDs, and other emergency boot disks, while the second shows you how to upgrade your PC's CPU for a relatively cheap upgrade and system boost.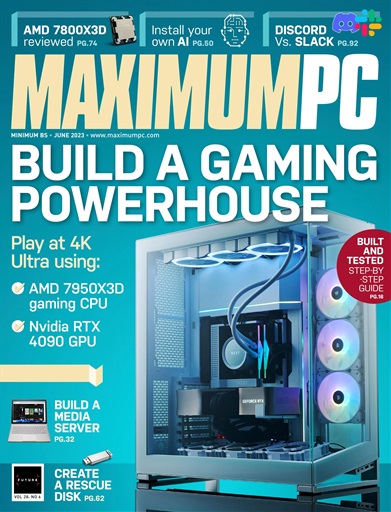 Maximum PC is available exclusively as a digital publication. Individual issues cost £6.99, but you can subscribe for a whole year (13 issues) for just £19.99, the equivalent of £1.54 an issue through PocketMags.com.