A new beginning
After over eight years at Future, and two successful years editing PC Answers, I make the difficult decision to go freelance. A key reason is the need to relocate away from Bath in the coming years, but I also feel ready for fresh challenges.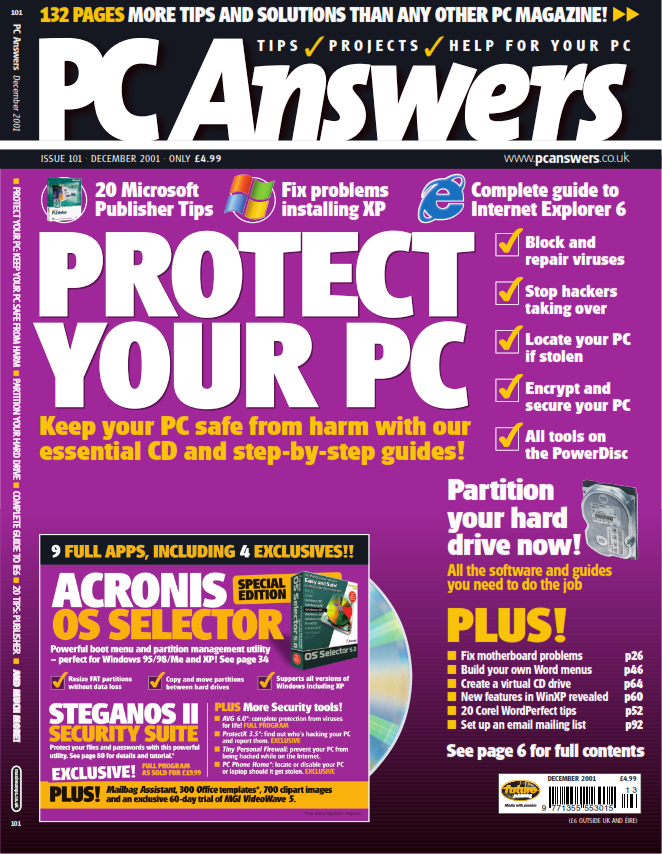 PC Answers is a success
My first year at the helm of PCA is an unmitigated success. The team has helped reverse the magazine's fortunes. In a declining market, we've bucked the trend and grown circulation by 20% to over 40,000 readers per issue, and grown our subscriber base to 12,000. We've also deliver over £1 million in profit to Future's coffers, making us one of the company's top 10 most profitable titles, a feat we manage to repeat in 2002, despite a more challenging outlook.
Return to PC Answers
In November, after a challenging year, I'm appointed editor of PC Answers. Luckily I come armed with a blueprint for success: return to the magazine's previous formula under Nick M's stewardship, only with even more added content and value.
Promotion to Editor
After missing out on the PC Answers editor's chair, I'm offered the chance to make a go of successful spin-off Windows Answers as a regular title, which I've edited in a freelance capacity. But after saying yes, the title metamorphises into yet another attempt to crack the beginner's market: Quick & Easy Windows. All of my team are new to their roles, and despite our best efforts, we struggle to make a success of the fledgling title in what has always been a tough market to crack.
Back to computing
Just before Cult TV closes for good, I secure a sideways move to PC Answers magazine, edited by my old boss Nick Merritt on Internet Special Projects. He's taken an ailing magazine and transformed it into a successful title, and we continue to build on that success over the following 18 months (during which time I'm promoted to Deputy Editor) before Nick is promoted to editor of PC Plus.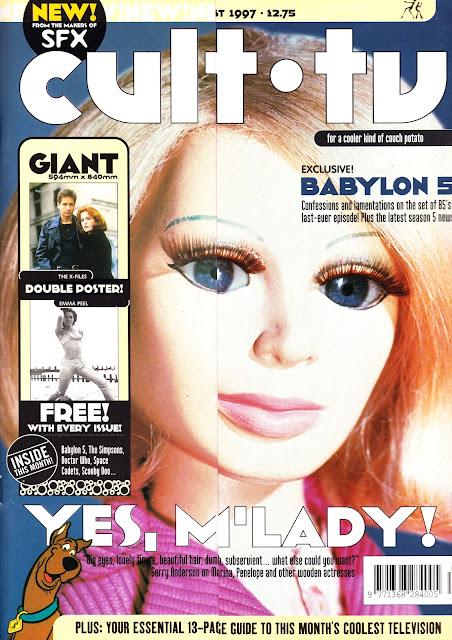 Cult TV
I'm reunited with one of my ST Format editors for my first full-time job as a Production Editor, and she resumes her training of me in her own image, something I'm grateful for to this day (indeed, we continue to work together on other projects).

Cult TV is a departure from what I've done before – although I had some experience writing freelance for sister title SFX by this point along with my own love of genre TV. It's a challenging time, as the magazine fails to deliver a big enough audience despite multiple revamps and political shenanigans. After a change of editor, I start to plot my own way off the magazine…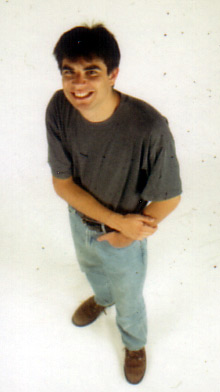 Internet special projects
After ST Format closes, I'm transferred to a new special projects team as Features Editor. We produce two special issues – .net Guide to AOL, and Internet Know How (a soft pilot for a how-to magazine) – as well as some contract work for a partworks before the team is shut down. By this time I've been seconded as temporary Production Editor on PC Review ahead of a major new role.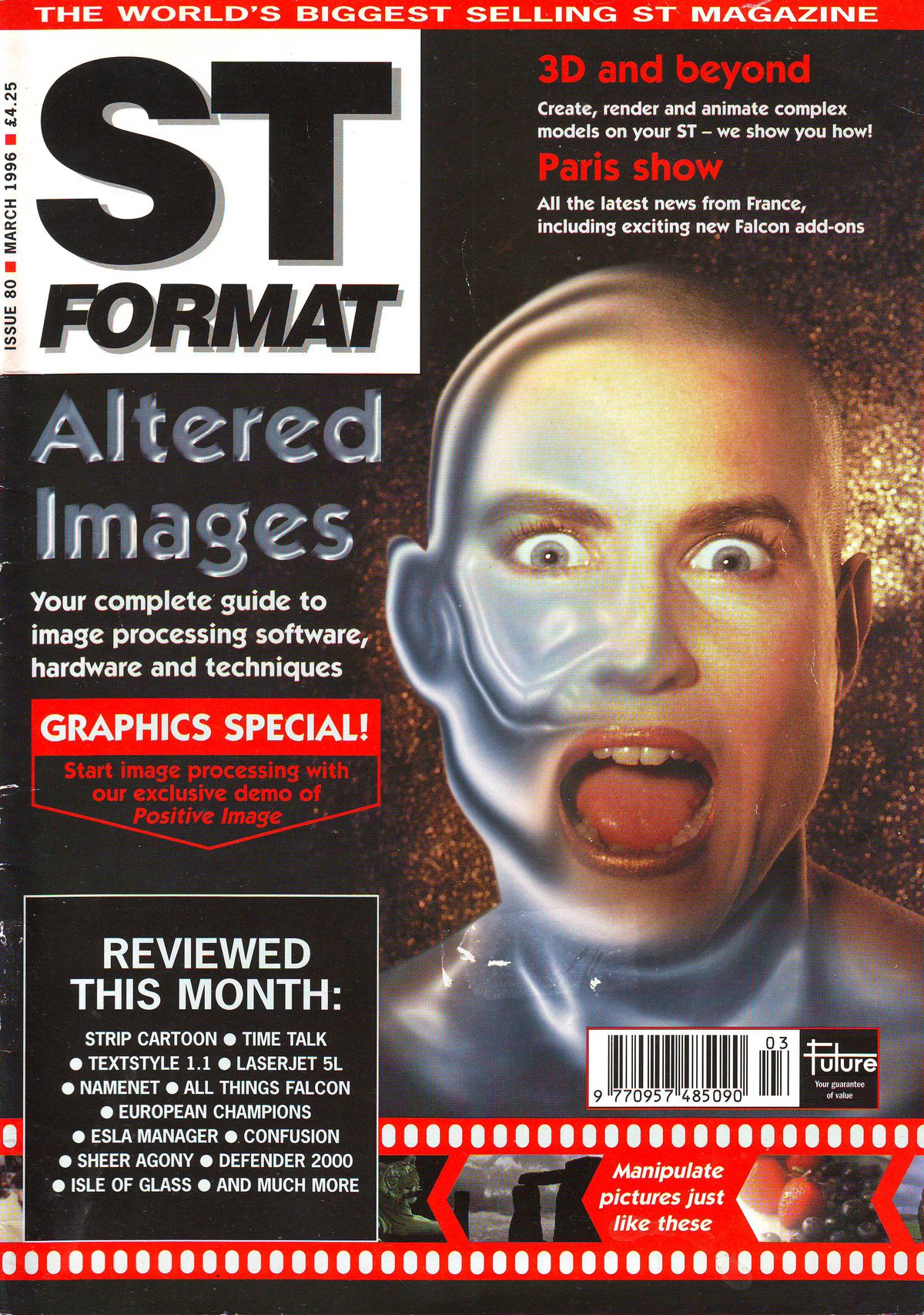 Editor(ial Controller)
After ST Format resumes its decline as a consequence of Atari's withdrawal from the computing market, I eventually get trained up to become the 'last man standing' as Editor – or Editorial Controller as per my official title – of the magazine. After a dry run as Acting Editor for issue 80, I'm officially promoted for issue 82. The magazine closes four issues later, with just enough notice (two weeks before deadline) to allow myself and my freelance colleagues to plan a proper farewell in the magazine's pages.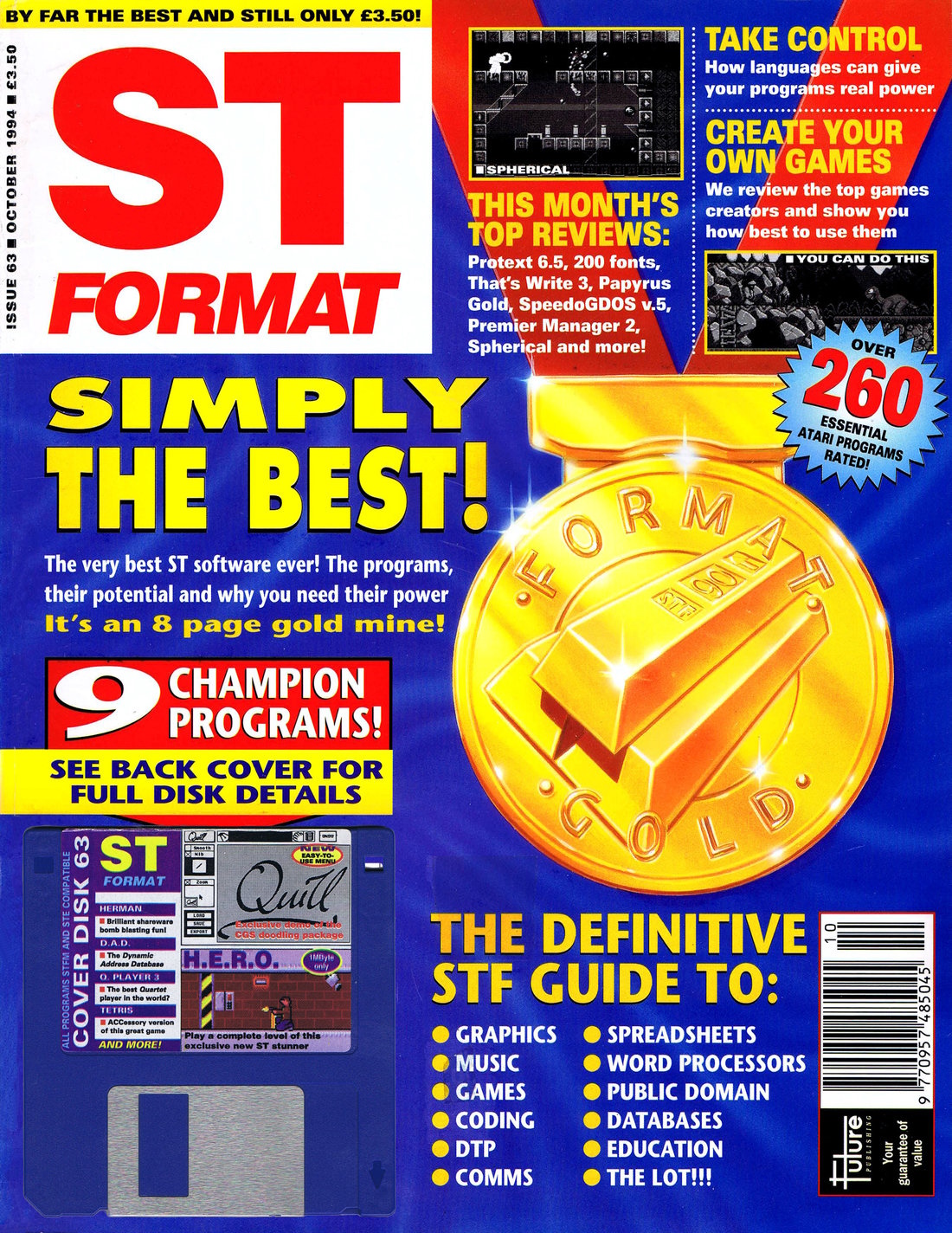 Disk Editor, ST Format
Fresh from graduation, I arrive in Bath as a fresh-faced 21-year-old, tasked with filling the huge shoes of STF legendary Technical Editor Clive Parker. His job is too big for a raw recruit like myself, so I'm put in charge of compiling two floppy disks (one for subscribers) per issue, along with a remit to write 15 pages of copy – not just disk pages, but news, reviews, features and more.

My timing isn't the best – I quickly discover the ST gaming market has collapsed and the Atari brand is in decline, which is mirrored in the magazine's circulation. However, after a big fall throughout 1994 we do at least manage to stabilise things for an 'Indian summer' of around 12 months relatively stable sales in 1995.